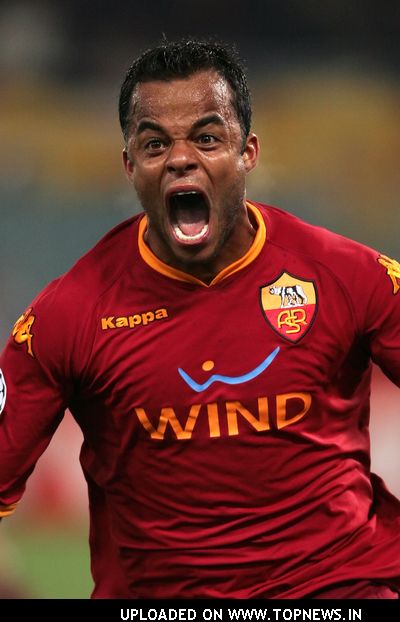 Amantino Mancini
A few years ago, Roma were a great side. A side with world class players. A certain Brazilian carried that honor. All that changed when he decided to chase the euros and painted himself black and blue. Irony so had it, that his career also turned out to be portraying the same colors. 11 starts in 18 months at Italy's best club wasn't where Mancini had perceived himself. But he has been given a new lease of life, a second chance of sorts.
How many times have we seen an Inter outcast shine in Milan colors. I see something similar happening to this fallen winger. At 29, he isn't particularly young. But he provides the
Rossoneri
with much needed cover. He can play on either side of the wings, or through the centre if need be. He requires an opportunity to prove the world wrong. Galliani has given him just that. This transfer surprised me, but unlike all the surprises that Milan throws at the world, this one is rather pleasant. Its economically viable for a cash strapped side like ours. As its a loan deal, there isn't a multi million euro fee attached, and we have the option of buying out half his contract come season end for £4 million. Fair deal, a very shrewd one if I might add. He is also willing to cover at RB, a position that has been unaddressed throughout the season. Lets not forget that he started playing in that position.
He is no Cafu, and he will not emulate the legend. But if he can recover atleast 70% of his form at Roma for us, we have a lethal player in our ranks. Mancini is a good athlete, low on confidence, and being provided with an opportunity for redemption. One of the few recipes for success, this. Factors indicate a positive outcome. What's more, we got to hold on to a useful Czech.